How to save from BF.7 omicron strain of Coronavirus
 Recently, a new strain of coronavirus i.e. omicron-BF.7 outbreak took place in China and it affected thousands of people there and worldwide including India. People are again afraid of the harmful consequences of coronavirus because it is affecting the vaccinated people also. It is supposed to be more dangerous than the previous strain and symptoms are appearing more quickly than with the earlier strains.
So, it's a matter of concern, that how can one save from this new strain even when already vaccinated. The virus is an entity that affects people more rapidly if their immunity is weak. So, we should do/follow all the activities that can boost our immunity and also avoid the negative things that can decline our immunity.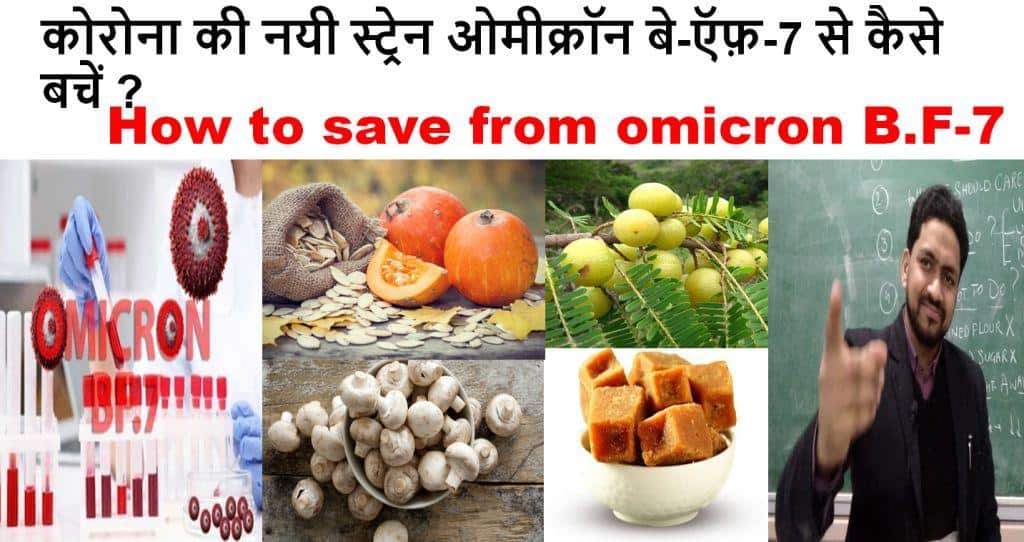 Figure: The figure is my own property made for my startup venture: GVICAA
The suggestions can be listed below:
1. We should consume foods rich in Vitamin C so as to enhance the immune system of the body. The best and cheapest source of vitamin c is the green/red chili, guava, and citrus fruits.
2. We should take food rich in Vitamin D as it plays a crucial role in enhancing the immune system. such as meat, fish, egg, mushroom, dairy products, etc.
3. We should consume foods rich in minerals particularly zinc which is an important element to strengthen the body. Pumpkin seeds are a rich source of zinc include red meat, seafood, pineapple, Avacado, etc.
4. Take food rich in dietary fibers such as whole wheat flour, maize flour, millet, etc.
5. Avoid food products made with refined flour from the market.
6. Avoid night awakening and take sound sleep to rejuvenate your body.
7. Add jaggery and Amla to your diet.
8. Maintain sanitation and hygiene.
9. Rest is mentioned in the figure given above.
For more details regarding Vitamin C-rich foods and their content, kindly go through my youtube video attached below.